A unique single queue The principle of this solution ?
Queue management systems are solutions installed upstream of the checkout staff and which make the checkout process more fluid. The objective is to form a single queue which will be managed by a screen. This screen will redirect each customer to an available checkout.
Why opt for such a solution? ?
Several advantages emerge from the implementation of a single-line solution in your point of sale. It allows you to :
improve your customers' satisfaction
Reduce the time your customers spend waiting and checking out.
Increase your turnover by encouraging impulse buying.
improve the working space of your employees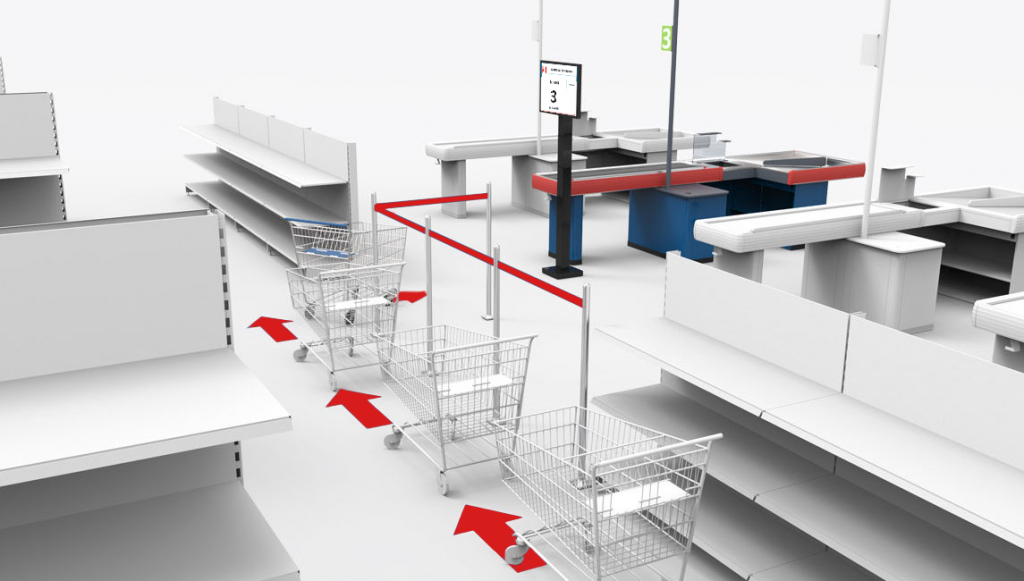 How is it used ?
Thanks to the tools developed by KET to make it easy to use, this solution works in 3 steps: I turn on my checkout, I call the next customer, I close my checkout. This connected tool allows you to keep track of the history of use and to check that the device is working properly.
From your Dataket customer account you can :
see which checkouts are open and which are closed
check that all checkouts are connected to your network
analyse the data according to your different users or according to days, weeks and months.
Our interface is accessible directly through a web browser, you don't need to install any software on your computer, PC, tablet or even smartphone. As soon as you have access to the internet, you can manage your site by logging in with a unique login and password.
This intuitive interface gives you access to all the features of the solution in just a few clicks.